Books To Assist You In Understanding and Recovering from MTBI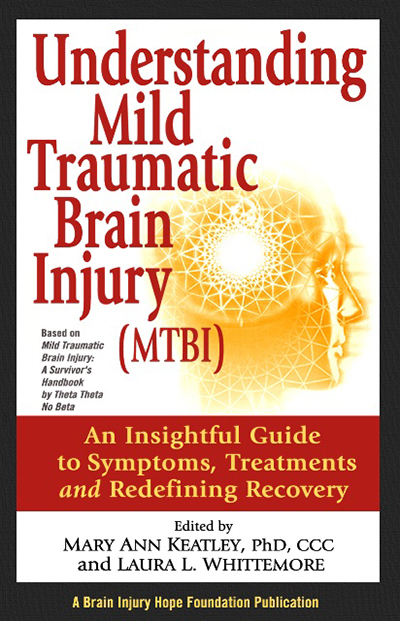 Understanding Mild Traumatic Brain Injury (MTBI): An Insightful Guide to Symptoms, Treatments and Redefining Recovery
By Mary Ann Keatley, PhD, CCC, and Laura L. Whittemore, MTBI Survivor and Thriver
Understanding Mild Traumatic Brain Injury (MTBI) is a personal how-to guide written for anyone who has sustained a head injury, concussion or MTBI caused by a fall, automobile or sports related accident or a blast injury from an explosion. It clearly describes common symptoms and how they show up in everyday life.
Use this as the first guide to navigate through the unknown territory of this life changing injury and learn a new approach to recovery.
This comprehensive book is also written for teachers, athletic coaches, employers, physicians, psychologists and rehabilitation professionals to use as a reference to recognize the physical and behavioral symptoms that are often unidentified and misunderstood.
The Good News is that the brain has remarkable regenerative powers of neuroplasticity. Empowered with knowledge of this "invisible injury" and a recommended list of treatments and recovery possibilities, the reader will be inspired with the hope that they will get better. They will learn to compensate and discover their own resiliency and resourcefulness.
Price: $14.95  BUY NOW
"The booklet, Mild Traumatic Brain Injury, A survivor's Handbook, has been the best 42 pages I've read in the 2 1/2 years since my injury. I've heard Drs., Fellows, Nurses, other specialists talk about an MTBI and they just don't know. This was extremely difficult to read the first time, however, after a few months, I kept referring to it. Even after 2 years I refer to it. I especially like the part about families/friends, etc. It is so hard on them."
— Shirley J.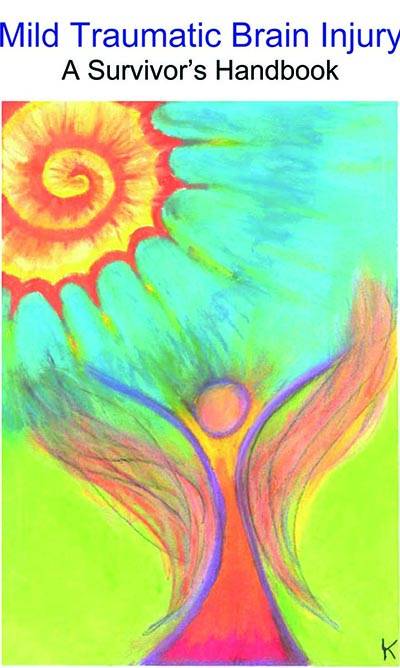 Mild Traumatic Brain Injury: A Survivor's Handbook
By Theta Theta No Beta
Copyright 1995, updated by the Brain Injury Hope Foundation 2009
This small handbook was written by an MTBI support group who called themselves Theta Theta No Beta and was edited by Robin Murphy Davis who was also an MTBI survivor. They were motivated to share the knowledge they gained through their experience, since there were no books available at that time to help survivors and their families to understand MTBI and what to expect. There is also a Spanish version available.
This handbook was featured in "Woman's Day" magazine – May 12, 1998.
Price: $5.00 English Version
Price: $6.00 Spanish Version
If you are interested in buying the Spanish or English version, please Contact Us.