This post is also available in:

Español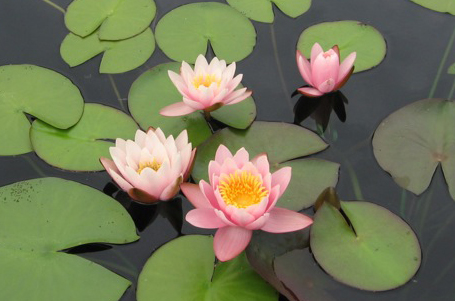 The Power of Your Donation
The Brain Injury Hope Foundation (BIHF) is a small foundation with big ideas. The BIHF is funded by donations/grants from individuals, organizations and fundraisers. Your donation gives double benefits by educating MTBI survivors in Colorado through the Survivor Series program and contributes to the Emergency Financial Funds to assist MTBI survivors with living expenses, such as rent, utilities and food. This is considered a "hand up" not a "hand out" to help survivors stay in their homes during recovery. Make a difference today with your Donation.
Latest tips from the blog
Tools to Protect Your Future: Financial Health, Trusts, Power of Attorney, Conservatorship, Guardianship, Resources and More How to Protect Your Assets Executive Director of the Colorado Fund for People with Disabilities Megan Brand says estate planning is essential especially for [...]
Research confirms the virus the causes COVID-19 can have multiple effects on the brain that can last for months or longer. Photo courtesy of FusionMedicalAnimation After three years of an ongoing once in a lifetime pandemic more awareness and studies [...]
By Eliza Marie Somers Many brain injury survivors turn to "alternative" or "holistic" healers and experience progress in their recovery journeys. The Brain Injury Hope Foundation (BIHF) enjoys sharing some of these healthcare providers with the mTBI community through our [...]
Getting Hit, Getting Up, Moving Beyond
Getting Hit, Getting Up, Moving Beyond:  My Journey Through Brain Injury is the compelling story of one woman's challenges as she faced sequential "hits" and how she handled adversity with resilience time after time.  Joanne Cohen, Vice President of our Brain Injury Hope Foundation (BIHF) and Managing Partner of CTAT, LLC, shares her honest and authentic journey that depicts the path to "move beyond" and create a full life that includes supporting others with tools to help enrich their lives. According the Dr. Mary Ann Keatley, co-founder of BIHF and author of Understanding Traumatic Brain Injury, "Reading this book is like having a personal coach by your side as she openly shares her fears, frustrations and insights into the recovery process."  You can purchase this book at Amazon.com or barnesandnoble.com
"Joanne Cohen provides a road map for anyone who is dealing with various kinds of the "damage" we can experience on this journey of life. This book is filled with inspiration, compassionate understanding and practical life lessons to share with fellows on the journey and the people who support and advocate for them. This is a handbook for thriving." Joanne McLain, Ph.D., LPC, LAC
"I met Joanne in 2007 at a Brain Injury Survivor's meeting that she was facilitating. It was obvious then that she is passionate about helping people (like me) with brain injuries. As a brain injury survivor/thriver herself, she nows what she is talking about, as this book demonstrates. This well-written chronicle, a combination of both practical advice and spiritual musings, could serve as a "How to Thrive after Brain Injury" manual." Doris Sanders, BA, MPA, BI Survivor (12 brain injuries), BI coach, colleague and friend.
Understanding Mild Traumatic Brain Injury
This clearly written guide is for those who have sustained a head injury, concussion or MTBI. Learn about the common symptoms that show up in daily life and how Post Traumatic Stress Disorder (PTSD) and MTBI overlap.
Since MTBI is often unidentified and misunderstood, this book is an essential reference for athletic coaches, teachers, parents and medical practitioners.
This book is available in paperback and eBook on Amazon and other eReader websites.
Understanding Mild Traumatic Brain Injury (MTBI): An Insightful Guide to Symptoms, Treatments, and Redefining Recovery: 9780982409411: Medicine & Health Science Books @ Amazon.com
"Understanding Mild Traumatic Brain Injury (MTBI) is a most wonderfully written, comprehensive, and empowering self-help book that I routinely recommend to my patients and their significant others."
— Steven Kalisch, PhD, Clinical Psychologist"I just finished your book. You and your colleague have done well and are to be commended. I wish I had your book when I was supporting a local brain injury support group years ago. It would have been valued by that group who provided me with inspiration as they moved ahead with their lives with nobility and distinction."
— James M. Schear, Ph.D.